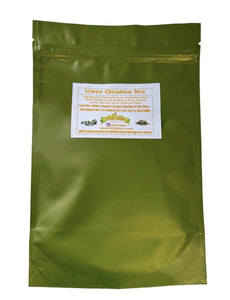 SHIPPING: LIVER CLEANSE TEA
Helps cleanse toxins from your liver.
Ingredients: Burdock Root, Dandelion Root, Milk Thistle Seed, Barberry Root, Fennel Seed, Licorice Root, & Ginger Root

Benefits: Helps cleanse and support proper function of the liver.
Daily serving size: Pour 8-12 oz of boiling water (212° F) over 1 tsp. of tea. Steep 3-4 minutes.
Disclaimer: These statements have not been evaluated by the Food and Drug Administration. Our products are not intended to diagnose, treat, cure, or prevent any disease.